Search Engine Optimization (SEO): A Beginner's Guide
Search engine optimization (SEO) is the process of improving the visibility of a website or a web page in search engines via the "natural" or un-paid ("organic" or "algorithmic") search results. Other forms of search engine marketing (SEM) target paid listings. Wikipedia
This guide is a no-nonsense primer on search engine optimization. It is meant to capture the most up-to-date recommendations from Google to help you better understand how it works and what you need to do for your website to get Google love. After studying this guide you will be able to: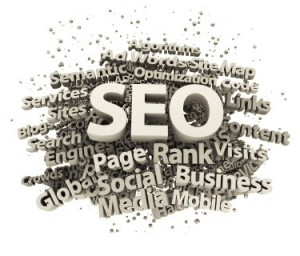 Understand how search engines work and how they evaluate your website and each of its pages
Know what type of information search engines need to effectively crawl, index and understand your content
Apply best practices on how to create quality and relevant content for search engines
This information is not highly technical. It is meant to provide a bridge of understanding, and help establish common goals for people tasked with website planning, development, marketing and other online activities. Anyone involved in any kind of website – personal or business, large or small – should find this SEO primer useful.
[fancy_box]If you are using our [tippy title="Komotion WebPack" reference="/signup/" header="on"]Create and manage your website the smart way. No software to install and learn. Simply use your Web browser to log in to your website dashboard. Note this very website is created the same way, using a Komotion WebPack. Free trial available.[/tippy] to create and manage your website, most of the technical recommendations are automatically applied and you do not have to do anything. You should focus on the Page Title, Page Description and Page Content sections of this guide to help you optimize the editorial content of your website.[/fancy_box]
A word of caution: do not try to outsmart or deceive a search engine
Follow these guidelines and really focus on offering unique and relevant content. Align your strategy with the interests of your website visitors and search engines. Avoid shortcuts trying to outsmart search engines; it is a loosing proposition.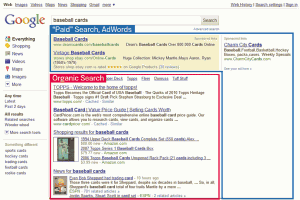 A search engine's job is to match content to intent. The search engine tries to understand the intent of the user performing a search and match it to the most relevant content. There are a lot of resources put behind the continuous improvement of search engines to ensure they serve the most relevant content. Do not use your understanding of how search engines work to try and fool them and stay away from any SEO "expert" that advocates such tactics. Chasing search engine loop holes in an attempt to make your content appear more credible will, at best, not last and at worst, get your website blacklisted.
Even though this guide's title contains the words "search engine," we'd like to say that you should base your optimization decisions first and foremost on what's best for the visitors of your site. They're the main consumers of your content and are using search engines to find your information. Use this guide to better understand how search engines "think" but focus on how you can provide compelling content first and foremost for your website visitors.
Topics covered in this guide:
Page Title – Create unique, accurate titles for every page
Page Description – Summarize what the page is about in the "description" meta tag
Page Content – Create and optimize quality content
Navigation – Improve your website navigation for both users and search engines
URLs – Improve your website URL structure
Robots and Crawlers – under construction…
Mobile Sites – under construction…
Mobile Users – under construction…
Promotion – under construction…
Analysis – under construction…
[teaser]This guide has been adapted from the Search Engine Optimization Starter Guide provided by Google to Webmasters. We will continue to update and detail this guide based on our user's needs. If you have specific topics you would like to see elaborated on, please let us know in the comment box below.[/teaser]