[one_fourth]
Create Amazing Sites
Make state-of-the-art websites with classy designs, advanced professional functionality, blog, e-commerce and more.
[/one_fourth]
[one_fourth]
Fast, Smart, Professional
Get ahead with pre-built pages, layouts, widgets and plugins. We have done the heavy lifting so you don't have to.
[/one_fourth]
[one_fourth]
Easy, Anyone Can Do It
Manage your site online, from any computer. No technical skills required. And we're here to help whenever you need it.
[/one_fourth]
[one_fourth_last]
Free Setup & Hosting
Get your website set up and hosted FREE. No credit card required. But hurry, this offer is available for a limited time only!
[/one_fourth_last]
[three_fourth]
About Komotion WebPacks
[teaser]Use the right tools to make a brilliant, breakthrough website. Fast. Easy. Professional. Affordable. Includes online building tools, hosting, resources and support so you look like a pro. The right website can change everything. Make yours now. Try FREE![/teaser]

Komotion WebPacks (Website Design & Hosting Packages) offer everything you need to create feature-rich, beautiful, professional websites: best-of-breed tools, powerful widgets and plugins, reliable hosting, extensive resources, dedicated support. Creating a state-of-the-art website is now faster, easier and better than ever.
[button size="large" link="/signup/"  bgColor="#2fda00″]Get Started: FREE TRIAL[/button]
[one_half]
[fancy_box title="Too busy to set up your website?"]We offer a Full Setup Service that takes care of EVERYTHING from customizing your design, page layouts, image processing, and prepping your new site to go live. Contact us.[/fancy_box]
[/one_half]
[one_half_last]
[fancy_box title="Check out examples of what you get"]You are almost done before you even start! We provide you with pre-built elements and functionality that you can easily mix and re-use to make it your own. View examples.[/fancy_box]
[/one_half_last]
[/three_fourth]
[one_fourth_last]
Already Have a Blog?
Easily import your posts from blogging services like Blogger, LiveJournal, Movable Type, Posterous, Tumblr, TypePad, Windows Live Spaces, WordPress, and more… Why settle for less?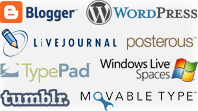 [/one_fourth_last]