[one_third]
No Risk Signup
Give it a try; you'll be amazed by all the power you'll have in your website.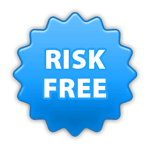 No credit card required
No contract required
[divider_padding]
Wow, the examples look amazing! Can't wait to see how great my own website will soon look…
Timothy Morton – Beta tester
[/one_third]
[two_third_last]
Sign Up NOW and We Set Up & Host Your Site for FREE
As long as we are in beta, your account will remain FREE. After we publicly launch, you can keep going for a small fee including hosting, tools and support.
[/two_third_last]