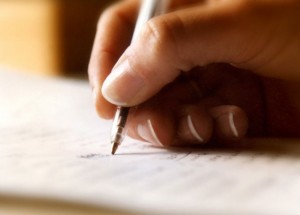 I recently had a number of clients ask about search engine optimization (SEO, for short) and if/how they can tackle this themselves. They varied in the knowledge they had about it; some knew a few valid tips and some had erroneous notions or interpretations. This post is meant to shed some light on how to decide if a business should do SEO in-house or if they should hire an outside expert.
Search engine optimization (SEO) is the process of improving the visibility of a website or a web page in search engines via the "natural" or un-paid ("organic" or "algorithmic") search results. Other forms of search engine marketing (SEM) target paid listings. Wikipedia
Many businesses or website owners don't have any idea how to best approach SEO and when to hire consultants or specialized copywriters (people writing copy, or "text") to do this for their website. Sometimes this is best done in-house. Other times, it makes sense to get help from an outside expert you trust.
Writing for the Web Yourself
As long as you have a person with an understanding of your business, decent writing skill, some basic technical aptitude and logical thinking, they (or you) can do it themselves. Developing this type of expertise in-house can be a valuable business asset.
Not only will it save you money, it may possibly save you time when you consider that for a consultant to do a great job, you will need to teach them about the specifics of your business. The time you would spend educating a third party about your business, competitors, website audience, clients and business strategy may be better spent for you to learn and understand how to do SEO yourself.
Going through this process yourself will also surely sharpen your own understanding of how SEO works and can have a positive impact on how you develop your online business strategy for best effect.
Note also that if you are already planning to write copy (or "text") for your website in-house, it makes practical sense to have some knowledge of SEO, so your writing is conceived the right way from the start. Otherwise most work will need to be redone (more time and money investment) when the person doing the SEO revises it.
Hiring an SEO consultant to write your copy
This is the best approach if any of the following conditions apply to you:
Your budget affords you to hire an expert
You can get an expert you trust (important since good SEO work is not readily and immediately apparent)
You already did your best and want to further improve your Website SEO performance
You are in a highly competitive business and need help to get on top
You do not have internal resources or time required to perform this task
You read about how to do SEO and got overwhelmed
You do not have the interest (or aptitude) required to perform this task (that's OK, not everyone wants to become an SEO geek)
The consultant doing SEO for you should have at least two important sets of skills:
Be a good copywriter with experience writing for websites (which requires a specific style)
Know SEO techniques (how to create relevant copy, quality links, domain trust, social popularity, search engine connectivity, etc.)
Provide examples of measurable SEO success they have achieved (search rankings)
Offer references from previous clients using their SEO services
Next Steps
To learn more about SEO, read our Search Engine Optimization Guide.
If you need help, we can teach you how to do it, assist your during this process or do it for you. Find out more about how we can help your business.
Have some relevant experience related to making this choice? Please share by leaving a comment below…