Microsoft just announced at TechCrunch Disrupt (original announcement here) that it is giving up on Windows Live Spaces, a blogging service for Windows Live users. It is moving all users to the WordPress (WP) platform. Certainly confirms our strategy to build on top of WordPress technology.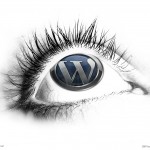 Through the power of Open Source community, WordPress has outgrown its roots to become a full-fledged Content Management System. Other CMS-es, even those that are powerful and actively developed through an active Open Source community, like Drupal and Joomla, will have a hard time to keep up with the momentum behind Wo0rdPress. Matt Mullenweg, the de facto chanpion of WP, is just better at organizing the development, keeping the community happy, developers focused. But the most critical key is that Matt understands the power of design, and great user experience. As he says it "code is poetry".
[highlight1]WordPress already has 26 million of users and powers 8.5% of sites across the web.[/highlight1] And that is not counting the 30 million(!) users that will now migrate from Windows Live Spaces. Users have 6 months to move. Must be quite humbling for Microsoft and I believe this is just the beginning.
When Open Source is handled well, it harnesses the wisdom of crowds and closed companies with proprietary technologies can get toasted. It is great for Microsoft to set the ego aside and get aligned with the new wave.
Microsoft took down the signup for Spaces and post this message instead:

UPDATE: Well, turns out the original report had wildly overestimated the  number of Windows Live Spaces users. Turns out that 30 million was more about monthly visitors and expected active blogs to be only about 300,000…