This section will teach you [tippy title="search engine optimization (SEO)" reference="" header="on"]Search engine optimization is the process of improving the visibility of a website or a web page in search engines via the "natural" or un-paid ("organic" or "algorithmic") search results. Other forms of search engine marketing (SEM) target paid listings. In general, the earlier (or higher on the page), and more frequently a site appears in the search results list, the more visitors it will receive from the search engine's users.[/tippy] and [tippy title="copywriting" reference="" header="on"]Copywriting is the art and science of writing words to promote a product, a business, a person or an idea; and carefully selecting, editing, weaving and constructing those words in a way that they'll persuade the reader into taking a specific and measurable action..[/tippy] skills necessary to produce a high performing website by producing pages that attracts and retains online visitors. We will show you how to work efficiently and effectively to achieve the following goals: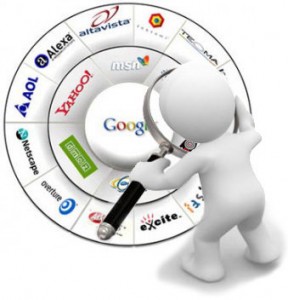 Create website pages that rank high in search engine results pages with content optimized for search engines
Website pages that provide a great end-user experience with content presented clearly and concisely
Save time and money with our easy-to-follow steps, detailed methodology and helpful templates
Write the Perfect Website Page in 8 Steps
Follow the steps below and you will be able to be your own SEO consultant and copywriter. Click each link to get detailed instructions and use the straightforward template we provide to write your pages with professional results.
1. Title
Clarify the purpose of the page to ensure you stay focused and on topic. Learn more…
2. Purpose
Clarify the purpose of the page to ensure you stay focused and on topic. Learn more…
3. Keywords
Identify the [tippy title="key phrases" reference="" header="on"]Keywords (one-word) or key phrases (several words) are the short query phrases a user enters into a search engine in order to find information they are interested in.[/tippy] for which you want to optimize the page. Learn more…
4. Body Copy
Write the main text for your page and incorporate the key phrase several times. Learn more…
5. Headings
Chunk the page text into sections and sub-sections and provide a heading for each. Learn more…
6. Description
Write the page summary incorporating the chosen key phrase. Learn more…
7. Links
Identify page links and identify specific link tags for each one. Learn more…
8. Media
Identify images, video, etc. you want to appear on the page and write tags for each. Learn more…
We recommend resisting the temptation to build the online pages without having gone through the steps above for all your website pages. For one, it is easier to work in a word editor and two, it is easier to see all the information related to the page easily at a glance.
TO DO: For each page, take the steps above, in order. Use our template to get a head start.