No Risk Signup
Give it a try; you'll be amazed by all the power you'll have in your website.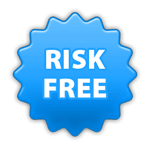 No credit card required
No contract required
Wow, the examples look amazing! Can't wait to see how great my own website will soon look…
Timothy Morton – Beta tester
Sign Up NOW and We Set Up & Host Your Site for FREE
As long as we are in beta, your account will remain FREE. After we publicly launch, you can keep going for a small fee including hosting, tools and support.